Devi Mohan serves as the Global Ambassador for Mohanji Foundation, Global President of ACT Foundation, an internationally active charity, and Director & Senior Faculty (E-RYT 200) of the Himalayan School of Traditional Yoga (HSTY).
Devi Mohan is a multifaceted humanitarian and a role model for many women. She has been an integral member of the Mohanji Foundation, the international spiritual mission of her husband and spiritual guide Mohanji, since its formation in 2007.
Devi represents the Foundation as its Global Ambassador at various international events, initiatives, and forums: from interfaith dialogue and world peace-related forums such as the Parliament of World's Religions, Living Peace Projects and Unity Earth, to non-violence and women empowerment-related events and initiatives such as Vegan India Conference, Women Emerging and Festival of Womanhood. Through her inspirational talks, she aims to touch people's hearts and serve the cause of peace and women's empowerment through the active expression of love and expansion of consciousness.
Devi has served as Global President of ACT Foundation since 2012. Founded by Mohanji in 2003, led by Devi and supported by the immense dedication of 500+ selfless volunteers, ACT Foundation has grown into a global charity community spread over 23 countries, working tirelessly to help the helpless, give dignity to the poor, and provide opportunities to all in need.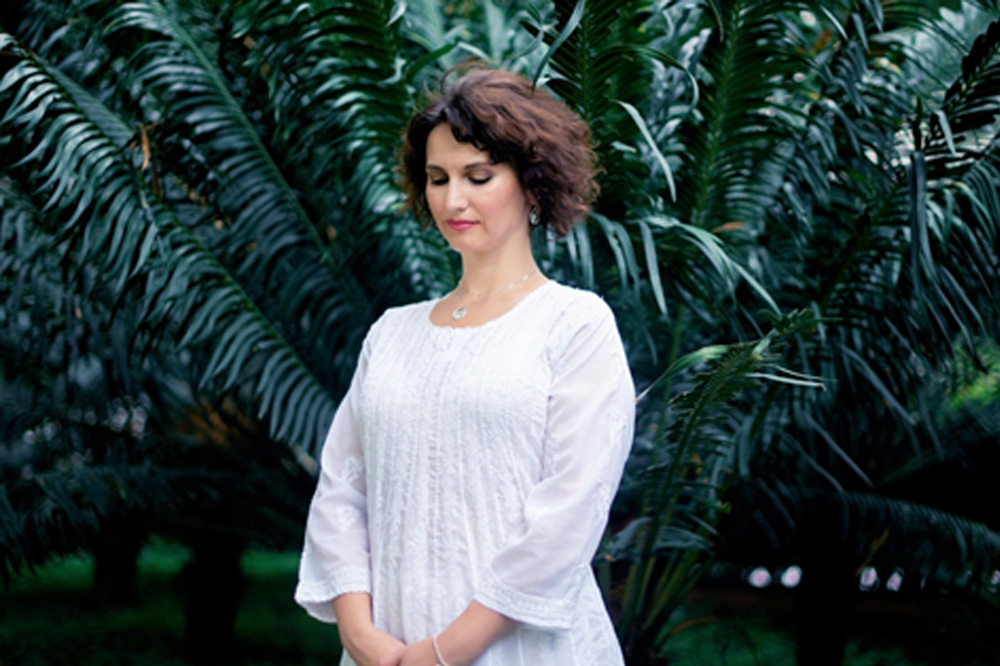 In essence, Devi's innovative contribution to society is about transforming pain into purpose by combining two powerful approaches that make a genuine difference within a person and society at the same time: 1. Undergo unique deep inner processes that she has created, which help one tap into the deepest of pain in order to rise above it. 2. Reaffirm the new reality by embracing a lifestyle of long-term selfless service.
More than 50,000 people have experienced her processes since 2014; more than 20 million have benefited from social service through ACT. At the heart of ACT are its super dedicated volunteers leading various initiatives across 23 countries. 70% of ACT leaders are women. As their servant leader, she interacts with them regularly, inspiring them to serve evermore.
Practising what she preaches, thus being the ambassador of her own work and values, is her authentic contribution. Her life story of raising herself from victimhood during her refugee days, which is reflected in her life's work, her talks and methods for rising above trauma, pain and shame, is profoundly moving. Most importantly, she inspires women to seal the healing process by uplifting others through social service in the true spirit of motherhood. That is how the transformation becomes solid and lasting.
As a woman married to an internationally renowned humanitarian, Devi's uniqueness stems from  her authentic space of expression and action as a role model for women. Devi's YouTube video series "My Journey With Mohanji" and Festival of Womanhood co-founded by her have inspired countless women. Devi supports what the world needs the most today – strong, loving, authentic, skilled and educated women who act as the spine of the family, anchors of peace in the world and selfless role models for younger generations.
As the Director & Senior Faculty of Himalayan School of Traditional Yoga (HSTY) and Mohanji Acharya, Devi travels around the world conducting transformative workshops that include Traditional Yoga, Mohanji's meditations and her deep spiritual methods such as Awakening Yoga Nidra (yogic sleep), The Light Beyond and intensely transformative, uplifting Conscious Dancing, which give a profound and tangible experience of higher vibratory planes.
Finally, Devi is a renowned instrument of healing energy and is one of the first and leading practitioners of the Mai-Tri Method. As a conduit for cleansing and harmonizing energy, Devi conducts group and individual, hands-on and distant Mai-Tri sessions.

Her Journey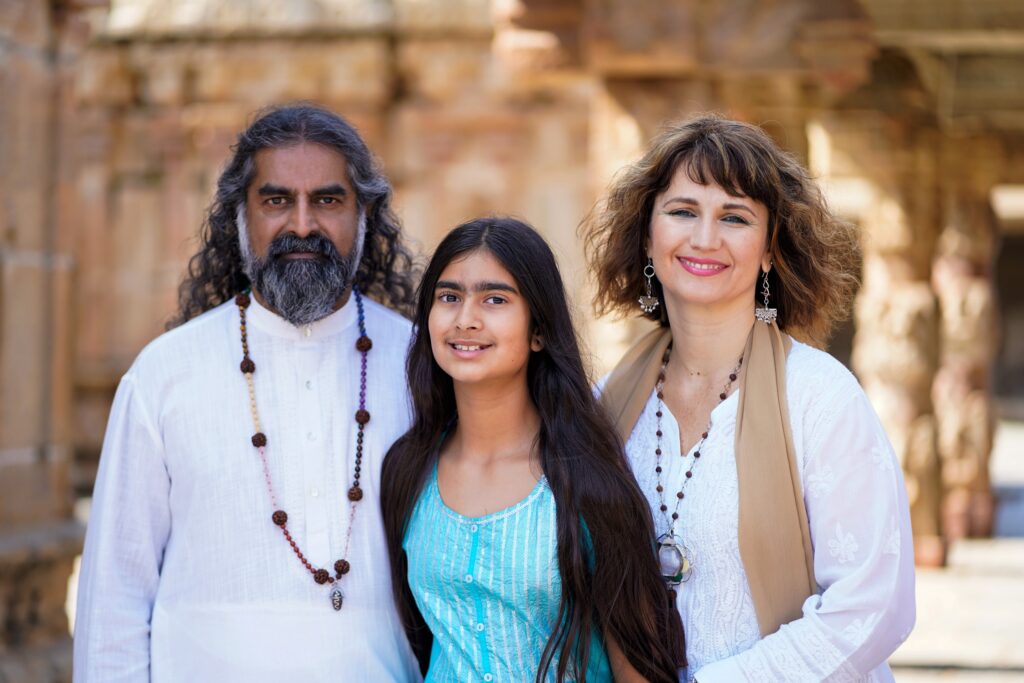 Born in former Yugoslavia, Devi witnessed firsthand the terrible cost of war during and in the aftermath of Europe's deadliest conflicts since World War II. A refugee at the tender age of 14, Devi spent the next two decades exploring the world and embracing a cosmopolitan outlook, living in Italy, the United States, several countries across the Middle East, India and Serbia. In 2018, Devi established her family home in Slovenia.
As a survivor of war, Devi learned material detachment and deep introspection at a young age. After a near-death experience ignited inner transformation, Devi expanded her horizons through an international education enabled by scholarships and sincere spiritual practice. In 2007, her spiritual pursuit deepened immeasurably when she met her revered spiritual guide, Mohanji.
In 2010 Mohanji and Devi married, forming a partnership with a higher purpose: service to humanity as one. In 2011, at two months old, their daughter Mila started her international travels and joined her parents on the path of experiential spirituality, accompanying them to various countries. Although married to an internationally renowned spiritual figure, Devi has always been supported by Mohanji to affirm and express her authenticity and inner power, honoring freedom as the essential aspect of true, unconditional love.

Yoga Teaching
As an international Yoga instructor, Devi passionately promotes the true, authentic and traditional form of Yoga taught by the ancient sages and Masters and codified by Maharishi Patanjali. Faithfully serving and living the ancient science of Yoga since 2007, the fruit of Devi's devotion was the establishment of the Himalayan School of Traditional Yoga in 2016 by Mohanji and gold medalist in Yoga, the late Yogacharya Sanjay, whose love for yoga remains an inspiration.
As a senior certified yoga instructor (E-RYT 200), Devi conducts Yoga workshops and seminars across the globe (e.g. corporate Yoga sessions at the World Bank in Washington DC, workshops at various universities, advanced workshops for Yoga teachers, etc.), combining them with meditation, Yoga Nidra, and tangible spiritual processes such as Mai-Tri Method and Mohanji Energy Transfer.
Through her yoga and meditation sessions, Devi frequently contributes to Mohanji Retreats and elevating spiritual pilgrimages (Peru, Tibet, Sedona, India, Bosnia, etc.) organized by Mohanji Foundation around the world.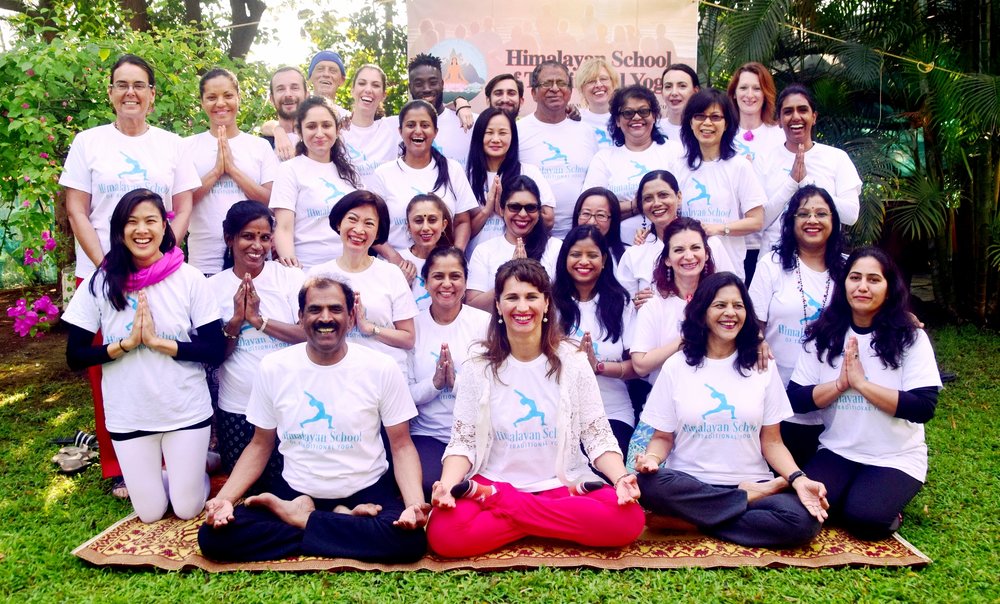 Movie Acting Experience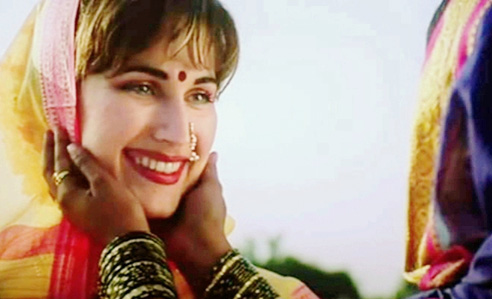 In 2008 Devi had the experience of playing the lead role in the movie Foreignchi Patlin .
Foreignchi Patlin made history in the Marathi cinema as the most popular movie with a foreign actress in a leading role. Devi received the prestigious Rashtra Bhushan award by the authorities of the Maharashtra state of India and continues to encounter her fans whenever she visits Maharashtra.
Based on her own experiences and insights (drawn from life as a refugee of the war in 1991, a near-death experience in 1999, and the many ups and downs of life), Devi made a conscious choice to walk a nonconformist path of genuine, experiential spirituality, always striving to lead by example. Through her life dedicated to service, Devi teaches people how to truly open their hearts, expand their awareness and blossom in all aspects of life. Serving humanity in this way is Devi's higher purpose, her dharma.

Education
Devi's background is in diplomacy and Yoga. She has a Bachelor's degree in International Affairs from John Cabot University in Rome, a Master's degree in Peace Studies from the United States (University of Notre Dame, Indiana) and the following certification in Yoga:
200h residential Hatha Yoga (called Sri Sri Yoga) training at the Art of Living ashram in India in 2007.
200h residential Hatha Yoga (called Nithya Yoga) training at the Nithyananda Dhyanapeetam ashram in India in 2008.
200h Hatha Yoga training course meeting the international standards of the Yoga Alliance curriculum, conducted by Vidya Yoga School in Belgrade, Serbia.
200h Prenatal Yoga training course meeting the international standards of the Yoga Alliance curriculum, conducted by Divna Miljkovic (President of the Midwife Society of Serbia) in Belgrade, Serbia.