During these processes, you will be guided into a powerful heart activation, so that you can effectively tap into the transformative power of love.
These processes are designed to support our ability to tackle the challenges of present time with positivity, harnessing the power of love. 
Live Group Interactive Sessions are available via Zoom every month. For more information, please contact Devi's team: devi@mohanji.org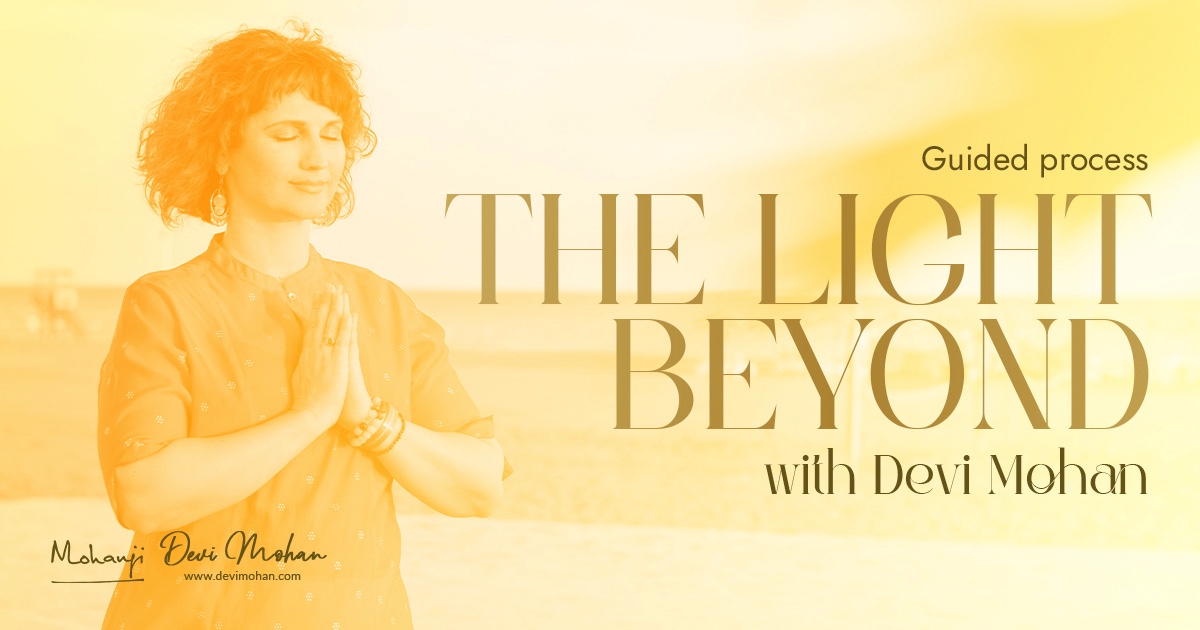 The Light Beyond
During this process, you will be guided into a powerful heart activation, so that you can effectively tap into the transformative power of love.
Become an instrument of awakening on Earth instead of simply reacting to the events of life, overwhelmed by the constant fear-based information.
Discover and activate your innate ability to transform physical reality through love. Based on her own life-saving past experience of instant heart activation, Devi conveys this knowledge in a powerful, authentic way.
Learn how to sharpen your inner antenna to become receptive to the information from the higher vibratory planes – by effectively working on activating your pineal gland through simple methods.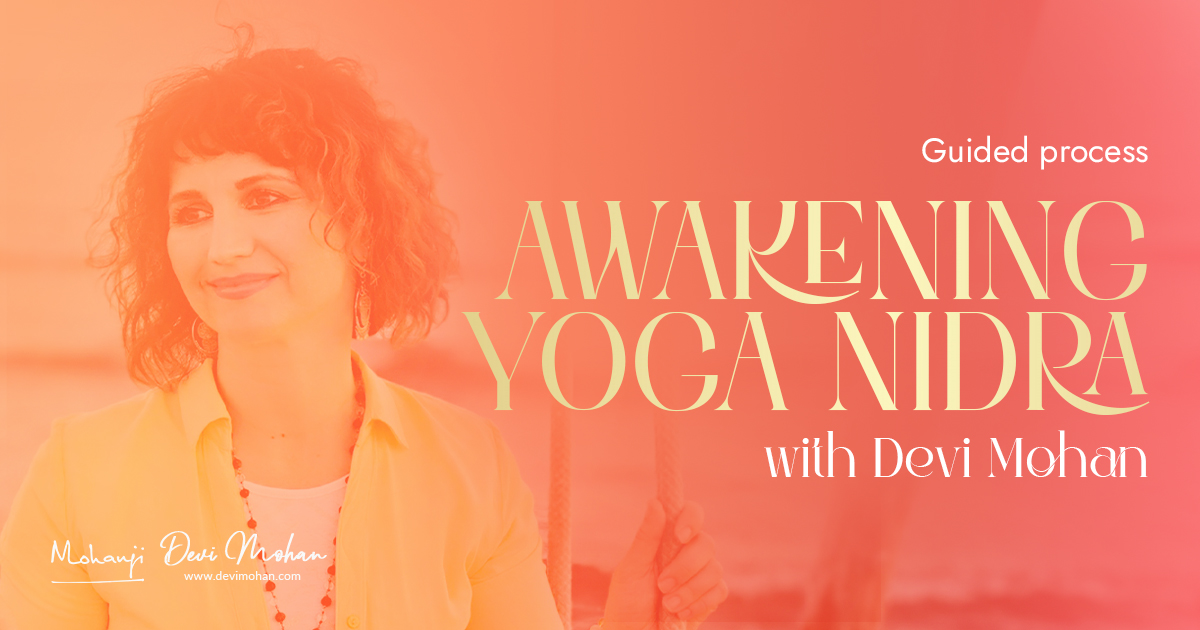 Awakening Yoga Nidra
This process is based on the ancient method of effective, progressive relaxation called Yoga Nidra (conscious yogic sleep), a beautiful method of inner cleansing, balancing and empowerment done in the receptive alpha state of mind.
Through Awakening Yoga Nidra one gets empowered to face any challenge of life by strengthening the connection with the inner witness (sakshi bhaav), the key to our ability to rise above the pain in any challenging moment of life.
Aside from inner healing, self-acceptance, addressing the aspect of ancestral karma, dark energies, etc, other benefits include balancing of the left and right side of the brain and speeding up the process of self-healing at all levels.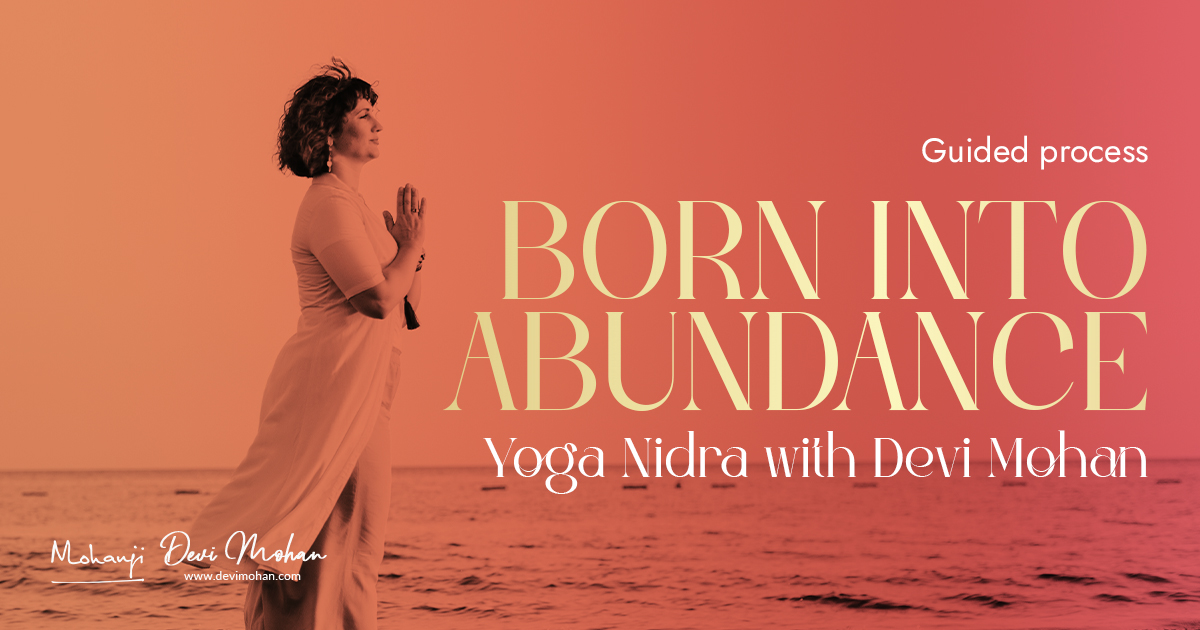 Born into Abundance (Yoga Nidra)
Welcome to a beautiful journey within – in the receptive alpha state of mind. Born Into Abundance is a deep process by Devi that was a part of the recent Online Retreat – "Open the Doors to Abundance". This is the first time this exclusive process is being available to the general public.
Through this process one gets to journey through different stages of life, starting with the prenatal womb stage and early childhood, during which many of our inner blockages get created and embedded deep into the subconscious mind.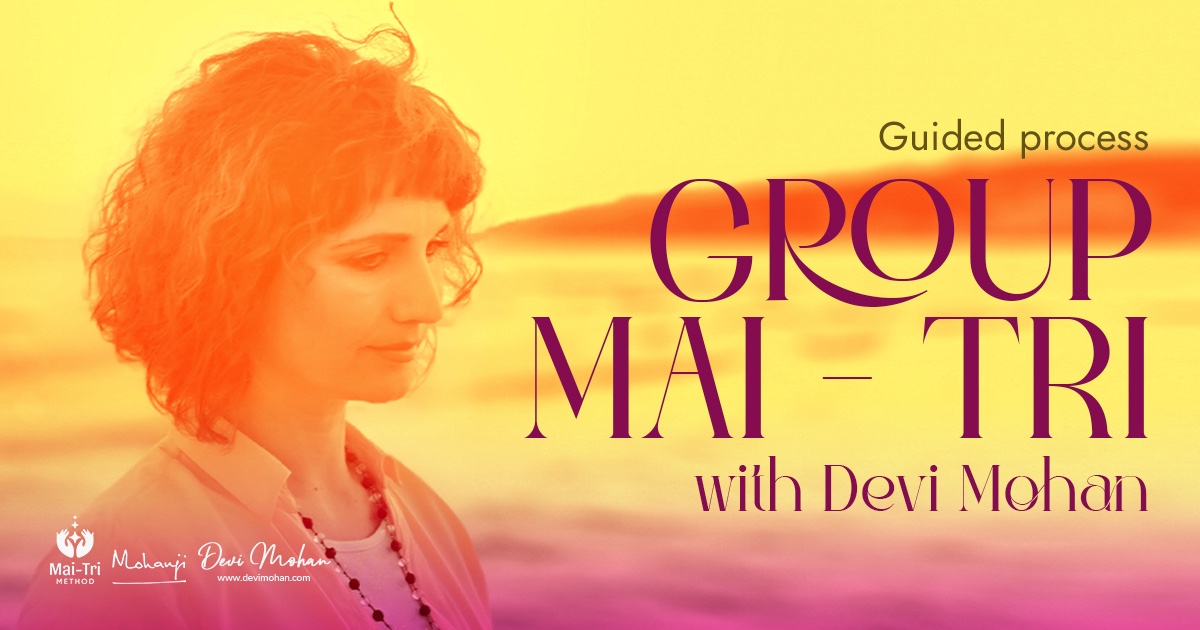 Group Mai-Tri
Welcome to a deep process of inner cleansing and balancing leading to self-healing. In this process you will be guided to dig deep and address the inner 'body of pain', also referred to as the inner shadow in order to then soar high into gratitude, surrender and higher vibration that allows self-healing at all levels.
Through the Group Mai-Tri session (90 min long), you will have the chance to remove a lot of inner weight which is difficult to access from the level of conscious mind and sheer willpower. The main part of Group Mai-Tri is elevation of one's frequency through gratitude and connection with the higher consciousness.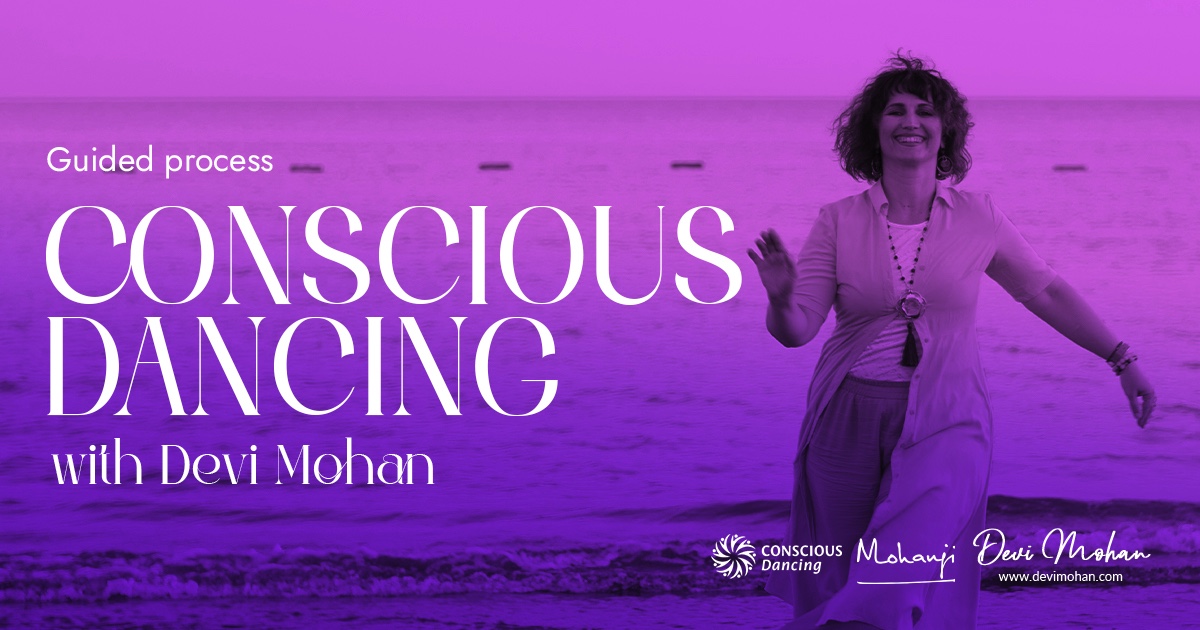 Conscious Dancing
Conscious Dancing is a highly effective meditation through a free, unstructured dance. As a powerful technique of balancing the chakras, Conscious Dancing awakens the vertical dimension of being while one dances fully focused within.
The result is pure bliss and lightness that lasts for hours after Conscious Dancing. During this beautiful process, a profound inner alignment takes place as we strengthen and balance each chakra, one by one, connecting vertically with the higher consciousness.