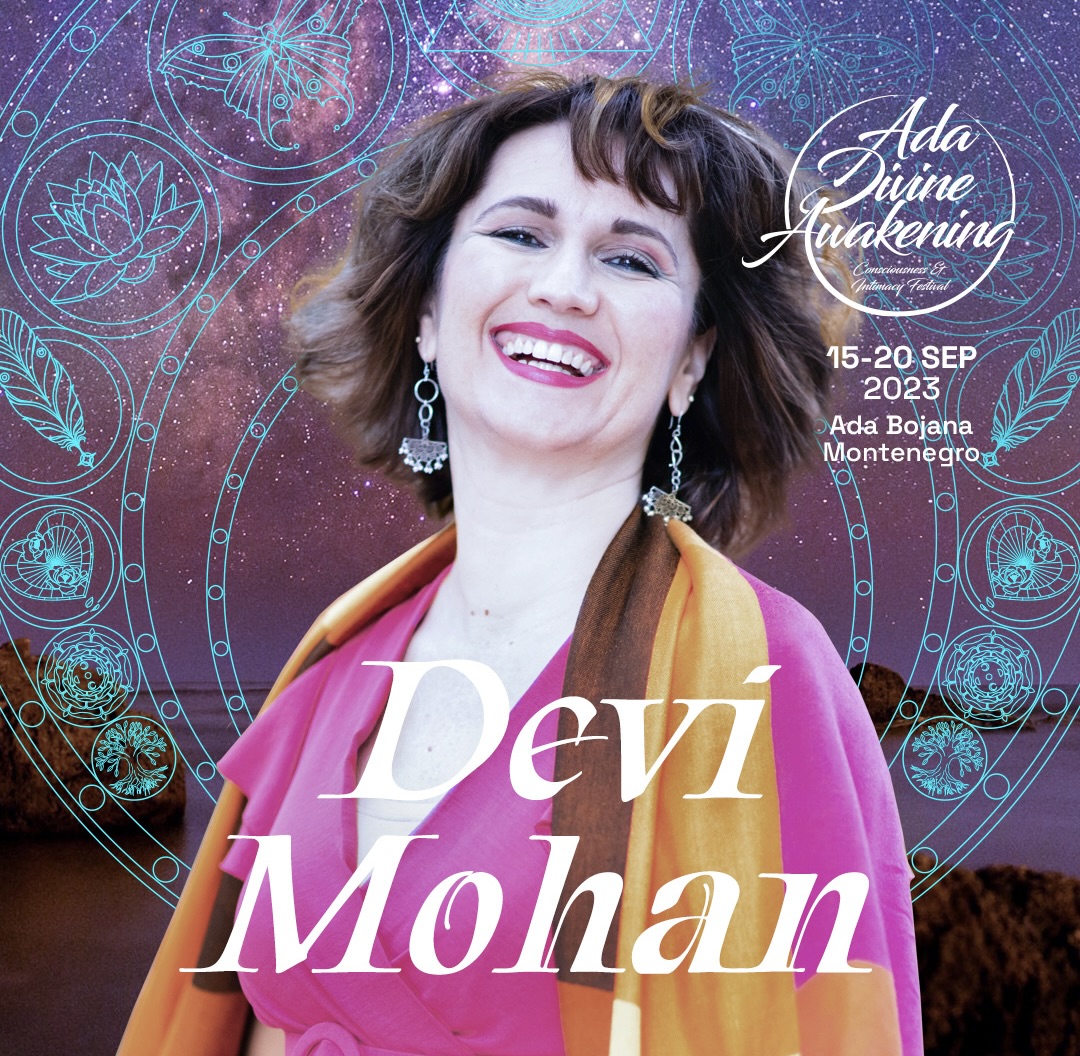 ADA Divine Awakening Festival, Montenegro
Mid-September is fast approaching and the special energy of Ada Bojana in Montenegro awaits all of you who want to open up to this unique summer sea experience of celebration and intimacy with the Self during ADA Divine Awakening Festival (September 15-20, 2023)
This will be Devi's third summer in a row to partake in this unique festival that keeps evolving. She is happy to share that Conscious Dancing will shine brightly once again at the Festival and several processes like The Light Beyond will once again bring in the golden presence of Mohanji's teachings. 
This time she will be conducting a special surprise process only for ladies – made just for this occasion (will not reveal more details at this point).
She really look forward to this experience, to take a group dive into the inner depths and celebrate life with all the retreat participants!

Pls, note the great news – anyone joining ADA tribe & purchasing a package offer will get a €30 discount using a promotional code. 
Discount is calculated per person and applies only to accommodation packages (food packages excluded).
Your code: DEVI
.
The link for the registration:
: CLICK HERE! See you there to end the summer in bliss and style!
.