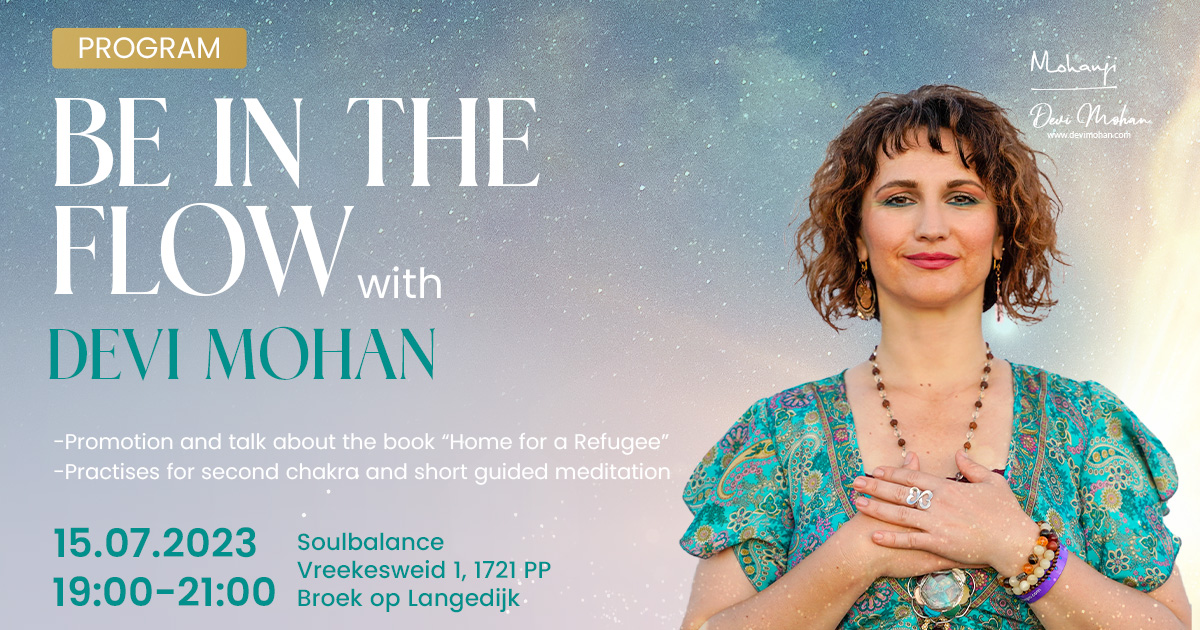 Be In The Flow (the programme in the Netherlands)
On 15 July, from 7 pm to 9 pm, Devi Mohan will conduct her first programme in the Netherlands!
The programme "BE IN THE FLOW" will take place at Soulbalance, Vreekesweid 1, Broek op Langedijk.
.
During this programme, Devi will touch upon some key points from her recently released impressive autobiography 'Home for a Refugee' and share insights on how the subtle forms of sexual shaming and patriarchal programming have compromised the Higher Feminine aspect in all women and consequently in men, too.
.
Devi will conclude the programme with effective exercises to transform shaming and honour the Sacred Feminine and Sacred Masculine within us.
.
✔️ The entire programme is in English.
. ALL ARE WELCOME!