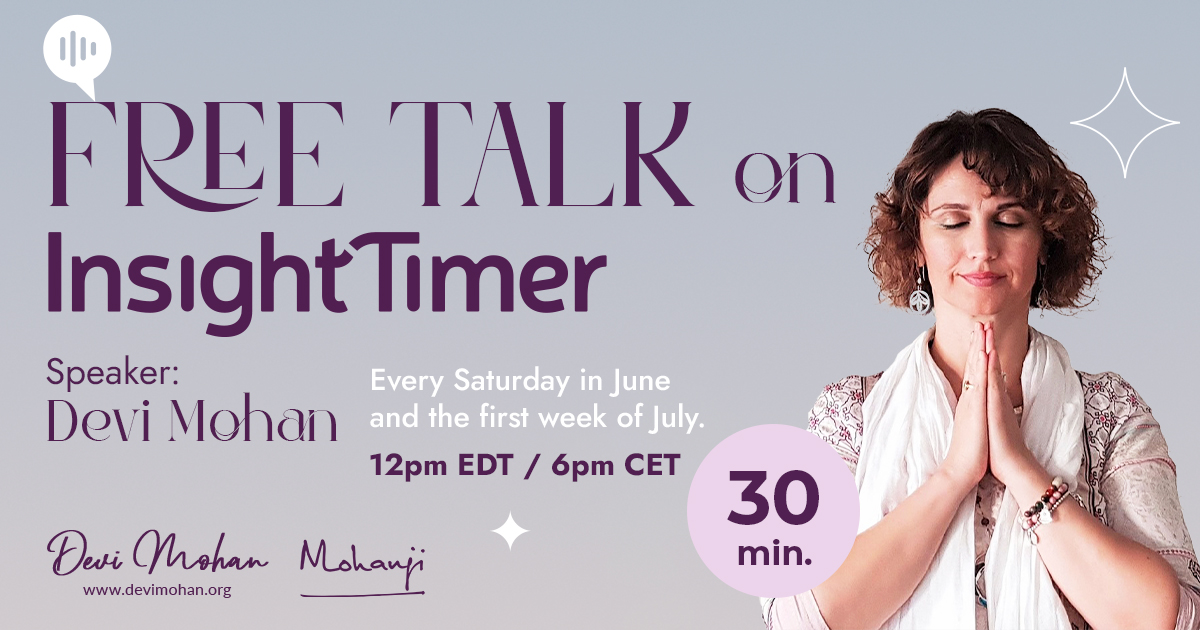 Free Talk on INSIGHT TIMER with Devi
On Saturday 02 July 2022, you are welcome to join Devi Mohan, Global Ambassador of Mohanji Foundation,for her last free Live Talk related to the fast approaching online process on Insight Timer – The Light Beyond on 9 July.

 
.
The topic will be the frequency of the Great Central Sun and the essence of the Guru Principle (Guru Tattva) in us.

 
.
As always, Devi will refer to her own experiences while speaking about this deep subject.

 
.
Devi will also conduct her first workshop "The Light Beyond" on this app on 9 July- this 3-hour-long process is a beautiful way of creating a ripple of purest Love within the ocean of collective consciousness at this special time of awakening on Earth.
.
To join this lectures FREE OF COST, you just need to log in using this link:
Or, simply download the Insight Timer app on your phone/laptop.

See you on Insight Timer soon!